To customize your own trailer in ETS2, you can either:
a) Choose the Customize Configuration option when purchasing a trailer.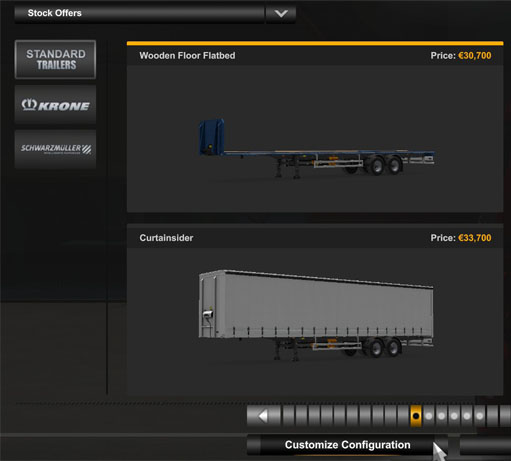 or
b) Take your selected trailer to the nearest Truck Service and use the Trailer Configurator option.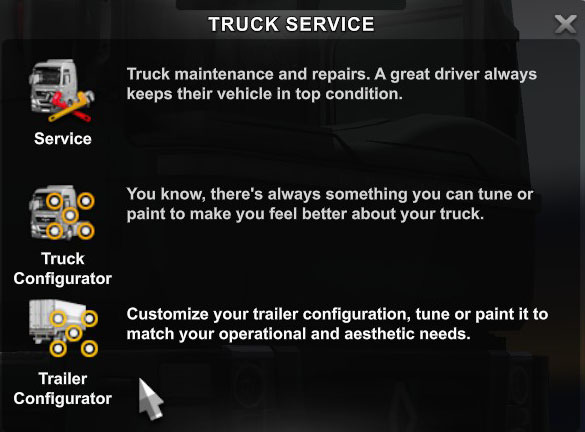 Chain Type
In some trailers, you can add another trailer.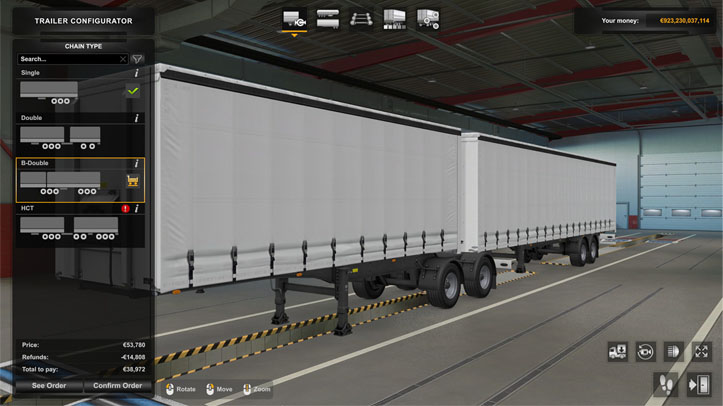 This may be profitable because these double trailers can carry more cargo.
However, it's important to remember that driving a truck with a double trailer is much more challenging, especially when it comes to reverse maneuvers.
Body
In this tab, you can choose various configurations for a given trailer.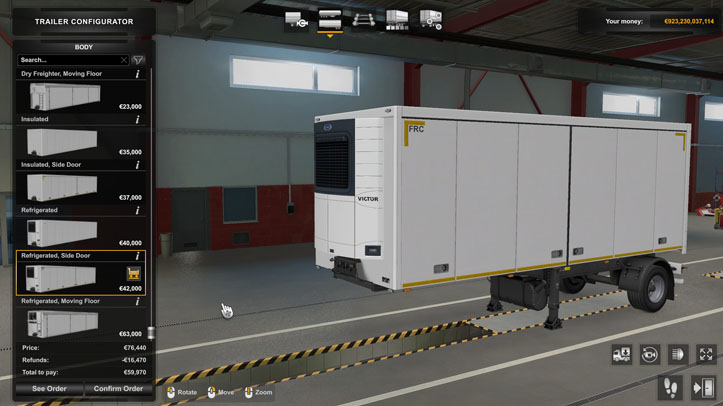 Apart from changes in appearance, some trailers also allow you to switch their type there. For example, you can transform a standard Curtainsider trailer into a Refrigerated trailer.
Chassis
Different chassis configurations may offer various driving characteristics.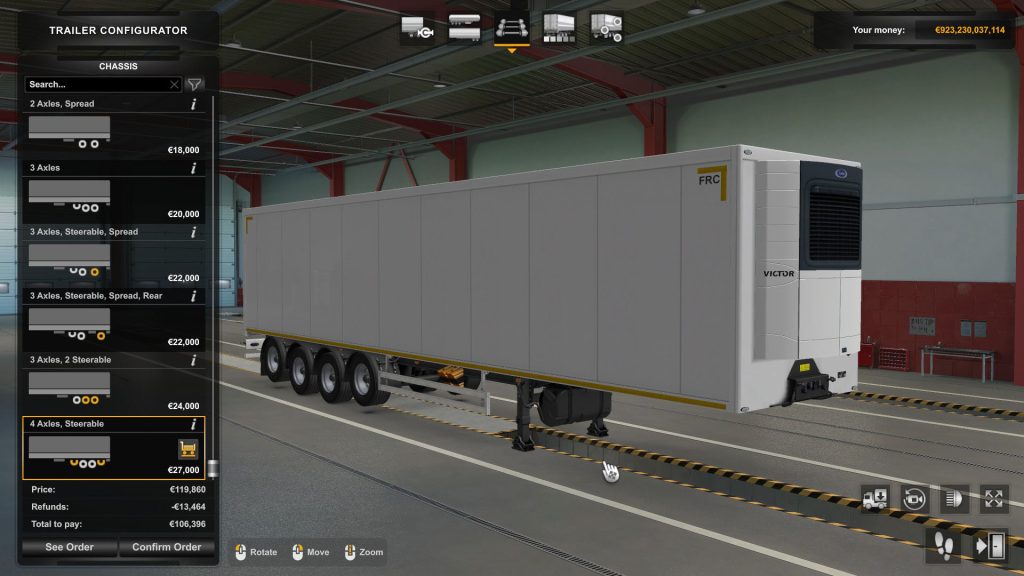 You should choose a chassis that suits your driving style and terrains you'll be driving on.
Determine whether you prefer driving with regular axles or steerable axles, and decide how many of those you need.
Having more axles can improve stability, while fewer axles make it easier to maneuver and turn.
Paint Job
This is strictly visual.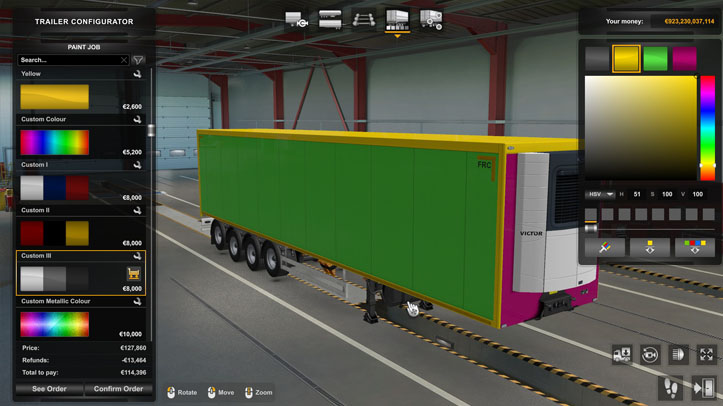 Some trailers allow you to change their color or even select a specific paint job.
As you might guess, this doesn't affect the trailer's driving characteristics, but it allows you to customize the trailer's appearance.
Accessories
The Accessories tab allows you to change and add various details to your trailer.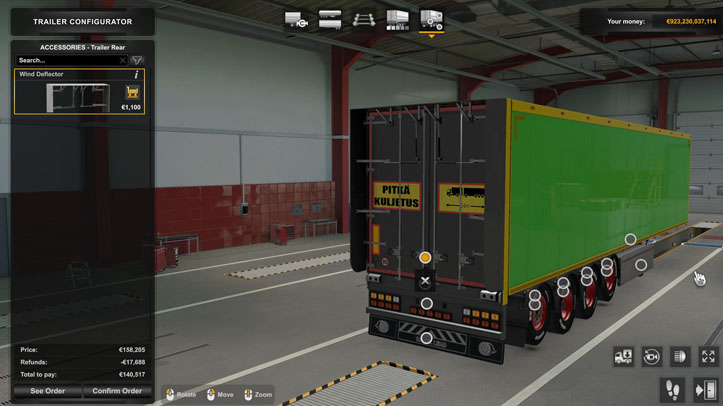 Here, you can, for example, change the type and color of the wheels, install additional lighting, add storage compartments, or change the tires.