Volvo stands out as one of the most beloved brands in Euro Truck Simulator 2, capturing the hearts of trucking enthusiasts across the virtual roads.
These trucks boast an impressive level of detail that is bound to satisfy even the biggest simulation enthusiasts, catering to their every need.
With an extensive array of tuning options and the availability of the most powerful 750-horsepower engine, many players have embraced Volvo trucks as their top pick.
Volvo Truck Dealers Locations
There are 16 Volvo dealerships in 13 different countries.
Austria - Graz
Bulgaria – Plovdiv
Finland - Turku
France – Limoges
Germany – Osnabrück, Nürnberg
Italy – Verona, Naples
Lithuania – Vilnius
Luxembourg – Luxembourg
Poland – Wrocław
Romania – Brașov
Spain – Albacete, Málaga
Sweden – Göteborg
United Kingdom – London
Volvo Trucks you can buy
Volvo FH Classic
Volvo FH
While some players might raise an eyebrow at the mere two models available, it's worth noting that these options feature iconic cabins like the Sleeper, Globetrotter, and Globetrotter XL.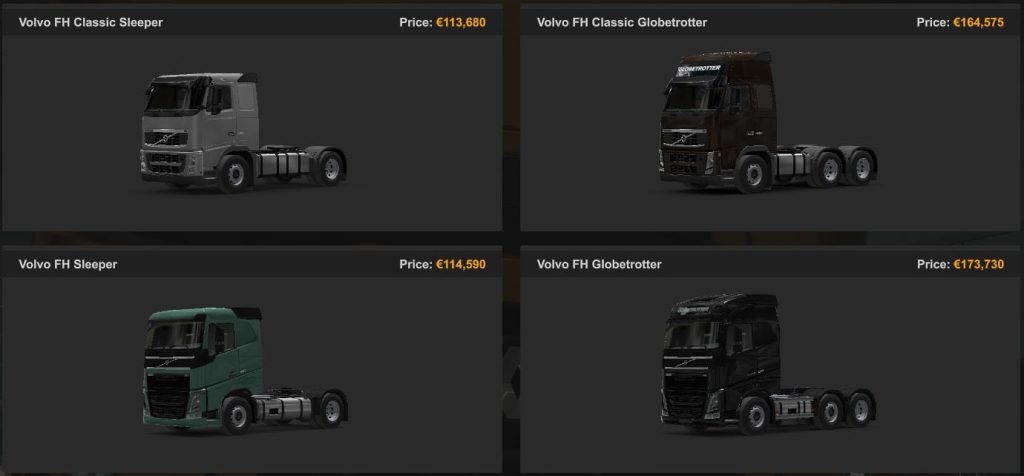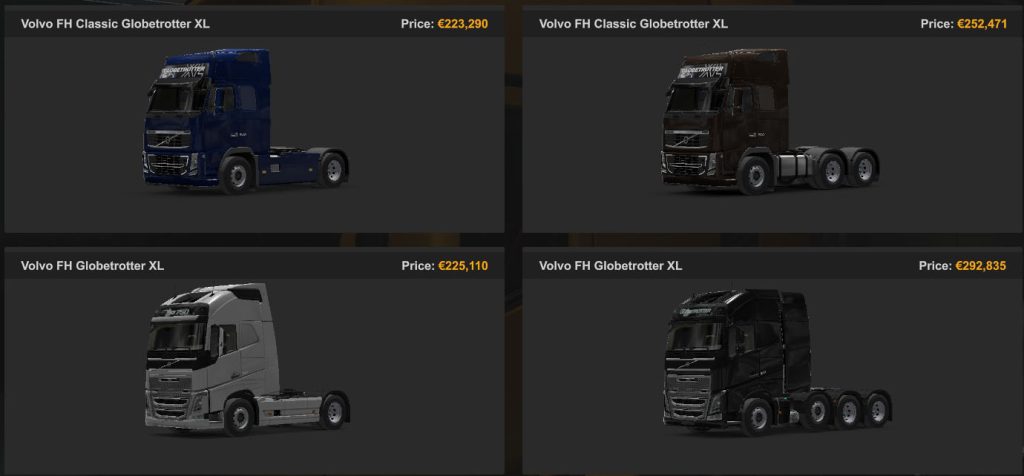 Moreover, these trucks offer a wealth of customization possibilities, which should be more than enough for most of us.