Who hasn't dreamt of owning a Mercedes at least once in their life? I mean, seriously, show me a car enthusiast who hasn't.
Now, let's talk about Mercedes-Benz Trucks. They are absolutely awesome, and it's not a shocker that they're a hit not only on the real European highways but also in the virtual world of Euro Truck Simulator 2.
Mercedes-Benz dealers locations
There are 16 Mercedes-Benz dealerships in 12 different countries.
France – Nantes
Germany – Stuttgart
Italy – Bologna, Sassari
Netherlands – Rotterdam
Poland – Warsaw, Szczecin
Russia – Kaliningrad
Slovakia – Bratislava
Spain – Badajoz, Valladolid
Sweden – Kalmar
Switzerland – Geneva
Türkiye – İstanbul
United Kingdom – Newcastle upon Tyne, Plymouth
Mercedes-Benz trucks you can buy
There are two models of Mercedes-Benz trucks you can currently buy in ETS2:
Mercedes-Benz Actros
Mercedes-Benz New Actros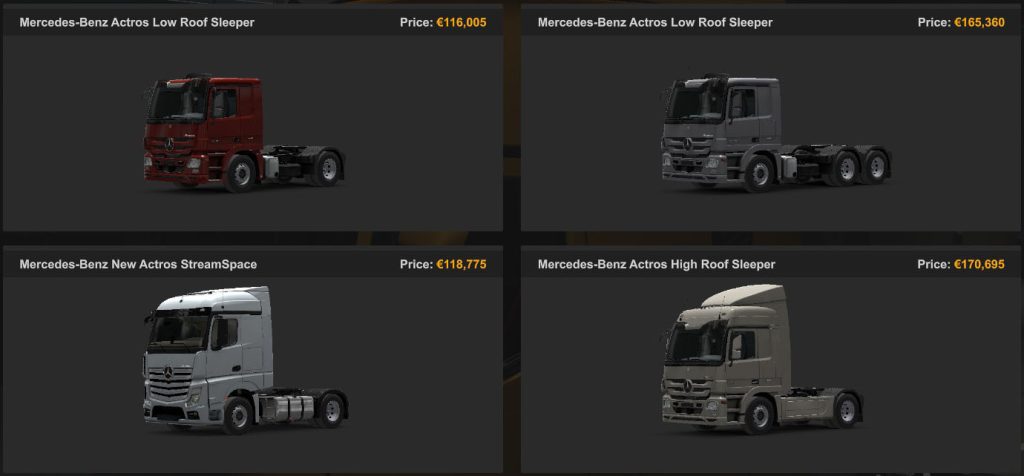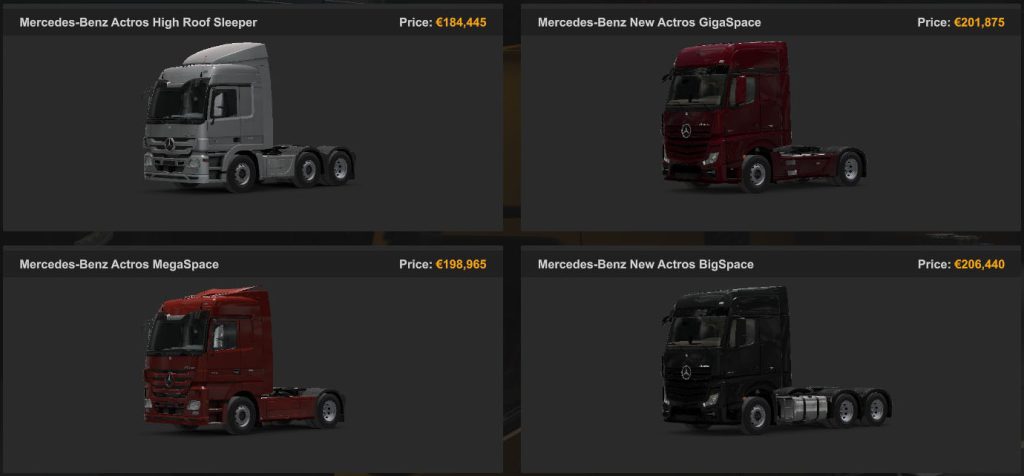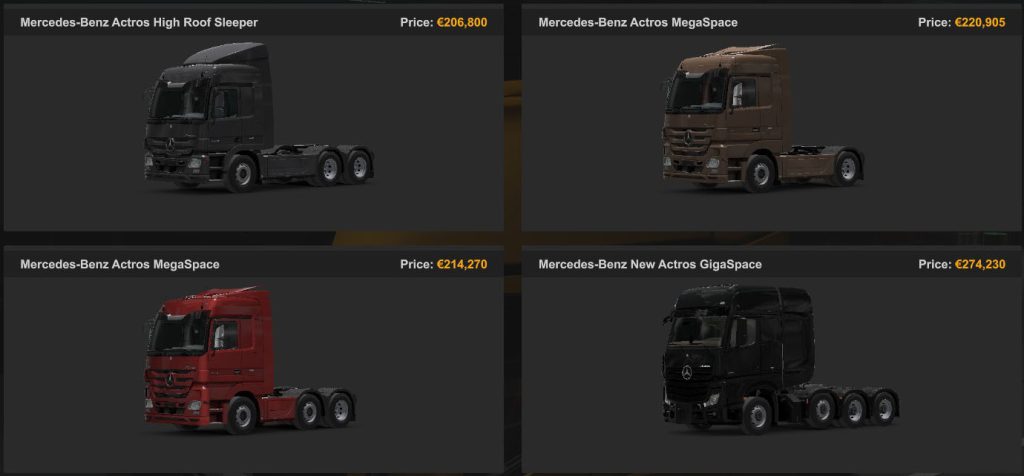 And hey, if you're scratching your head thinking, "Wait, that's it? Just two models?" Don't sweat it.
Get yourself over to the dealership, and you'll see that it's all about the cabins.
You can pimp out your ride with options like the Low Roof Sleeper (for the Actros), High Roof Sleeper (also for the Actros), Mega Space (yep, Actros again), Stream Space (that's for the New Actros), Big Space (you guessed it, New Actros), and the GigaSpace (yup, still New Actros).