To purchase your own trailer in Euro Truck Simulator 2, you need to have at least level 5.
Here is a step-by-step guide:
To do this, press ESC.
2
Select the
Trailer Purchase
option in the top-right corner.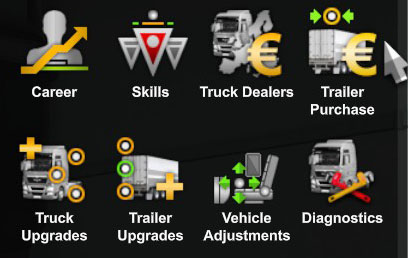 3
Select the Trailer you want to buy.
Now you can use the Customize Configuration option to adjust it to your needs (chain type, body, chassis, paint job, accessories), or buy it immediately as it is with the Purchase button.
Remember
that the choice of a specific trailer should depend on the type of cargo you want to deliver.
For example, you can't transport a heavy and large yacht in a Refrigerated trailer. Choose a trailer that suits your needs, or be prepared to have a few of them (you can easily switch between them, even for the same truck).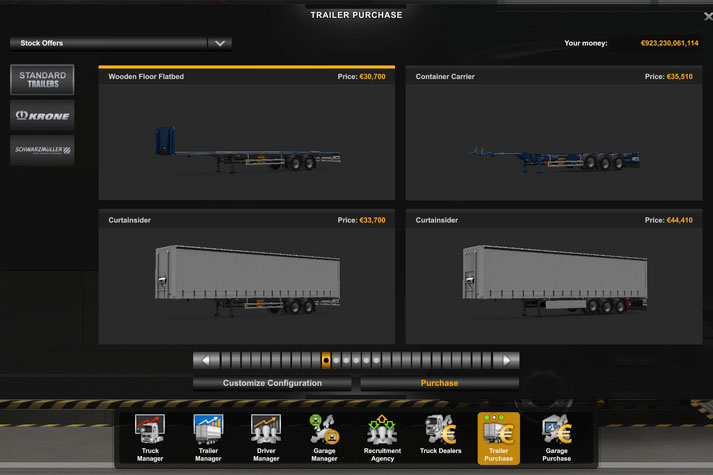 If you want to, you can customize this trailer later in any Truck Service on the map.

They are marked with the white tool on a red background icon.