When you no longer want to use your trailer in Euro Truck Simulator 2, it's a good idea to sell it to get some of your money back.
In this guide, I'll show you a simple step-by-step process on how to sell your trailer in ETS2:
To do this, press ESC on your keyboard.
2
Open the Trailer Manager
It's in the menu's bottom-right corner.

3
Select the trailer you want to sell
To do this, just click on the specific trailer on the list with Left Mouse Button.

Click on the Sell icon.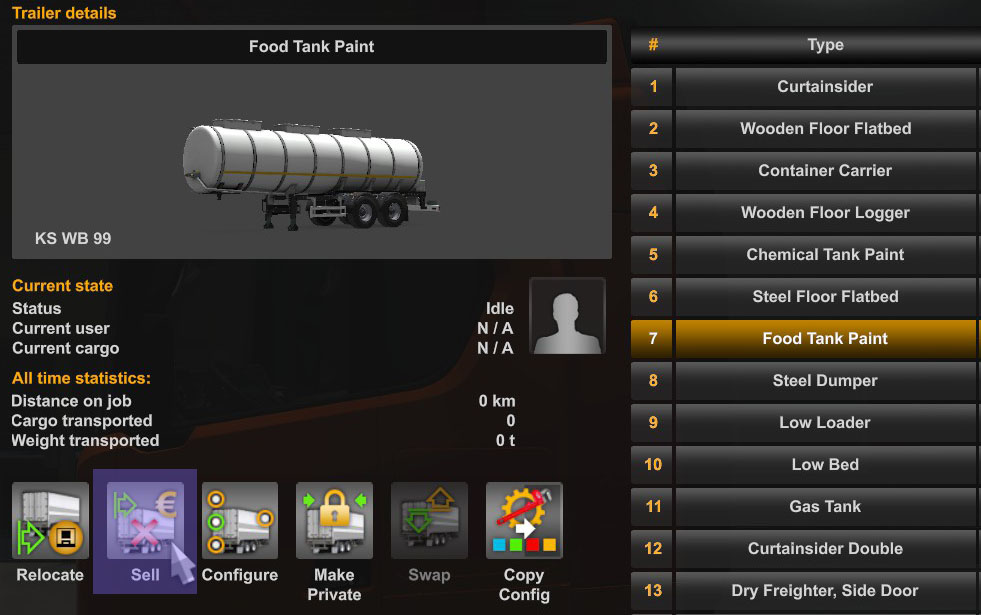 Confirm the action by clicking Yes.