The introduction of the new Renault T model has led to a resurgence in popularity for Renault Truck dealers.
Renault's trucks are particularly known for their advanced digital speedometers and well-maintained interiors, garnering a dedicated following. In terms of dashboards, they are my personal favorite.
Renault Truck Dealers Locations
There are 16 Renault Truck dealerships in 10 different countries.
Bulgaria - Sofia
Czech Republic - Praha
France - Paris, Bourges, Lyon, Toulouse
Germany - Düsseldorf, Rostock
Hungary - Budapest, Szeged
Italy - Palermo
Lithuania - Kaunas
Norway - Oslo
Spain - Barcelona, León
United Kingdom - Felixstowe
Renault Trucks you can buy
Currently in the game, there are three Renault truck models:
Renault Premium
Renault Magnum
Renault T
The Renault Premium is one of the most atmospheric and old-school trucks in the game. Relatively compact and maneuverable, it's perfect for short routes and transporting small cargoes.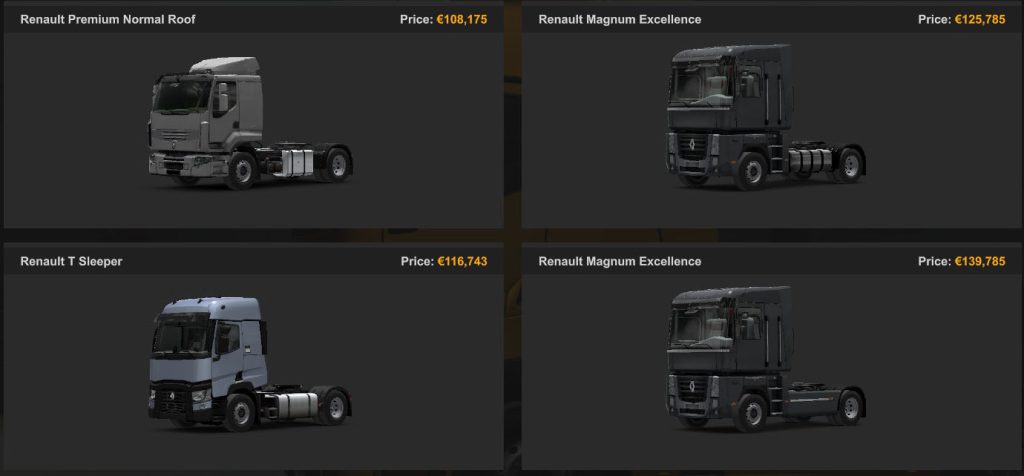 The Renault Magnum is one of the tallest trucks available in the game, featuring a massive front windshield that's perfect for enjoying beautiful views.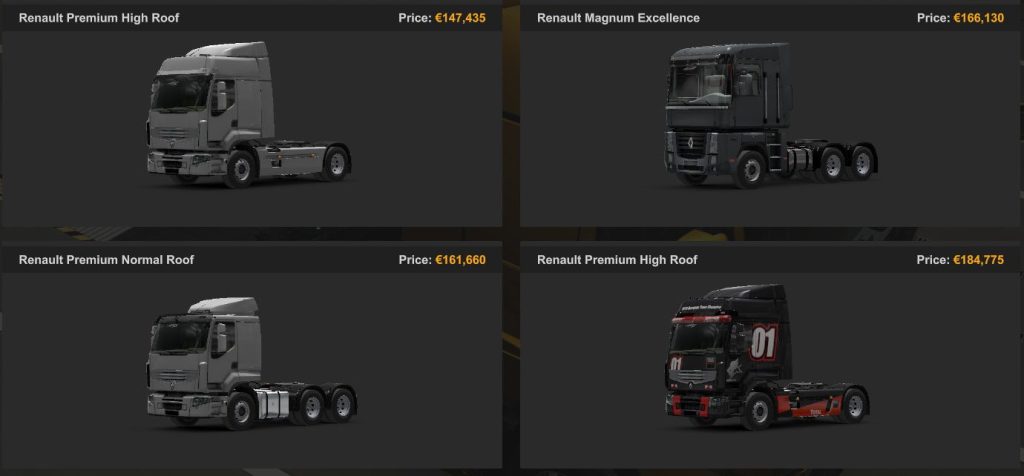 The Renault T is the newest among the brand's trucks. It's just a complete truck that should meet the expectations of even the most demanding virtual drivers. One of my go-to for daily driving.